Bienvenido a LaPollaDesertora!
Regístrate ahora
y accede a todos los contenidos sin restricciones.
Seguro te divertirás y conocerás gente nueva!
.
Fall Out Boy - The Boys of Zummer Tour (2016) Blu-Ray 1080i
---
---
>> Usa Brave para navegar por la web más rápido y en privado <<
Fall Out Boy - The Boys of Zummer Tour (2016) Blu-Ray 1080i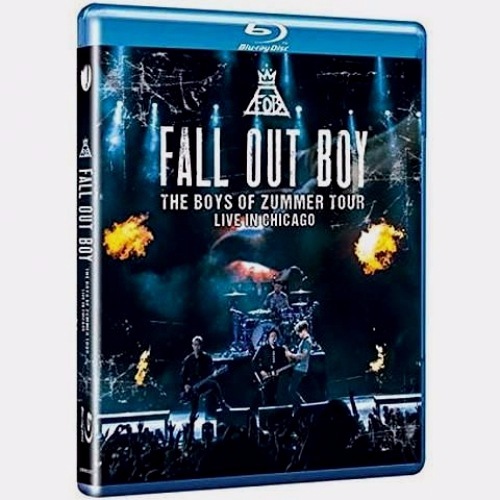 Screenshots:


Setlist:
01. Sugar, We're Goin Down
02. Irresistible
03. The Phoenix
04. A Little Less Sixteen Candles, A Little More Touch Me
05. Thriller
06. Alone Together
07. This Ain't A Scene, It's An Arms Race
08. Immortals
09. Young Volcanoes
10. Dance, Dance
11. American Beauty / American Psycho
12. Uma Thurman
13. Thnks Fr Th Mmrs
14. I Don't Care
15. Centuries
16. My Songs Know What You Did In The Dark (Light Em Up)
17. Saturday
 BONUS:
 Official video:
• Centuries [00:04:34]
• Uma Thurman [00:04:14]
• Irresistible [00:04:20]

About:Â  Join multi-platinum band Fall Out Boy as they travel back to their hometown of Chicago for a mind-blowing audio-visual extravaganza. Featuring their newest hits Centuries, Irresistible, and Uma Thurman, this 17 song concert also includes the band's best loved songs from across their whole career.

This special performance is one of the most memorable Fall Out Boy concerts ever, filmed during the Boys of Zummer tour that hit 39 North American cities throughout 2015. Great musicianship, powerful songs and stunning visuals all make for an exceptional concert experience!

Info:
Source:



Genre:Â  Alternative Rock
Quality:Â  Blu-Ray | 1080i
Format:Â  M2TS | 29.9Mbps
Length:Â  01:07:21 + 00:13:03 | 20.7Gb
Video:Â  H.264 | 1920x1080i | 16:9 | 29.970fps
Audio 1:Â  DTS-HD MA | 2877kbps | 48kHz | 6 channels: Front: L C R, Surround: L R, LFE
Audio 2:Â  LPCM | 1536kbps | 48kHz | 2 channels: L R
Language:Â  English






pass: galexandersHD
Cargando comentarios espera un momento...