Bienvenido a LaPollaDesertora!
Regístrate ahora
y accede a todos los contenidos sin restricciones.
Seguro te divertirás y conocerás gente nueva!
.
Peter Gabriel - Secret World Live (2012) Blu-Ray
---
---
>> Usa Brave para navegar por la web más rápido y en privado <<
Peter Gabriel - Secret World Live (2012) Blu-Ray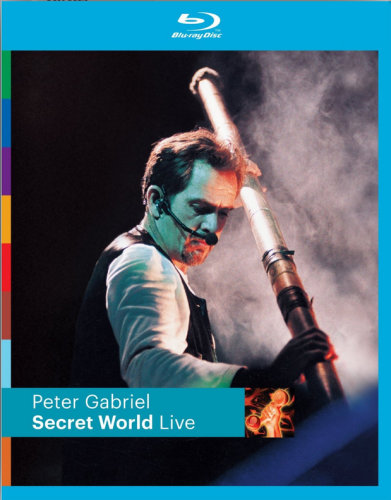 Screenshots: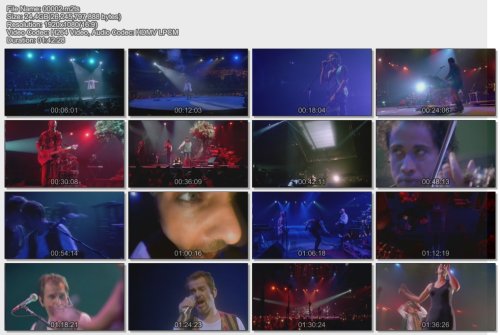 Setlist:
01 - Come Talk to Me
02 - Steam
03 - Across the Water
04 - Slow Marimbas
05 - Shaking the Tree
06 - Blood of Eden
07 - San Jacinto
08 - Kiss That Frog
09 - Washing of the Water
10 - Solsbury Hill
11 - Digging in the Dirt
12 - Sledgehammer
13 - Secret World
14 - Don't Give Up
15 - In Your Eyes
 Bonus:
Red Rain
Behind The Scenes
Time Lapse
'Quiet Steam' Gallery
New Blood Live in London 2011 'The Rhythm of the Heat'

Description: Peter Gabriel's Grammy Award winning film Secret World Live has now been newly restored and remastered from the original film to be seen and heard in the best possible quality on Blu-ray for the first time. Filmed in Modena, Italy across two nights in November 1993 as part of Peter Gabriel's acclaimed Secret World Live tour in support of the Us album, the show is elaborately presented and choreographed with two stages joined by a narrow pier. Peter Gabriel has always been a charismatic live performer with the ability to draw his audience into the onstage world he has created and rarely has this been better captured than on Secret World Live. / Bonus Features: Red Rain cut from the original film, this is now included for the first time / Timelapse film of the complex stage set up / The making of Peter Gabriel's Secret World Live film including interviews and behind the scenes footage / Newly restored HD photo montage slideshow to the remixed Quiet version of Steam / The Rhythm Of The Heat orchestral version from the New Blood: Live In London show.

Info:
Source:



Genre:Â  Art Rock | Progressive Rock
Quality:Â  Blu-Ray | 1080i
Format:Â  M2TS | 28.0Mbps
Length:Â  02:15:00 | 30.66Gb
Video:Â  H.264 | 1920x1080 | 16:9 | 29.970fps
Audio 1:Â  LPCM | 1536kbps | 48kHz | 2 channels: L R
Audio 2:Â  DTS-HD MA | 2663kbps | 48kHz | 6 channels: Front: L C R, Surround: L R
Language:Â  English







pass: galexandersHD

Attention: Files are subject to expiration and can be automatically deleted if their not downloaded 30 days after the last download.

Cargando comentarios espera un momento...